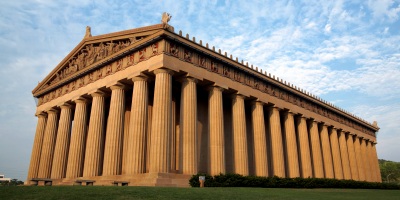 Proudly Serving the awesome pets of West & East Nashville!

Including the following neighborhoods:

West End • Midtown • The Gulch • 12 South • Vanderbilt • Music Row • Belmont • Hillsboro Village • Edgehill • Wedgewood-Houston • Woodland-in-Waverly • Green Hills • Oak Hill • Cherokee • Belle Meade • Sylvan Park • Sylvan Heights • Nashville West • West Meade • Richland • Charlotte • White Bridge • Downtown • East Nashville • Five Points • Lockeland Springs • Cleveland Park • Historic Edgefield • Shelby Hills • Eastwood • Greenwood • McFerrin Park • East End • Maxwell Heights • Inglewood

Effective July 15, we will begin offering services in the Pennington Bend/Opry Mills area.

We also offer pet sitting services only (no midday visits) for Bellevue, Kingston Springs, Dickson & White Bluff, TN.
Not sure if you're in our service area? Just give us a call at 469-2123!
MEET SOME OF OUR SATISFIED CUSTOMERS: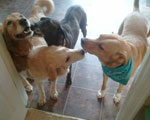 Alice, Carter, Chelsea, Ruger, Cotton, Rooney & various foster dogs

Sherry has been such a saving grace for us. We foster for several organizations and have dogs of our own so boarding them when we go out of town is a mess to coordinate and very expensive. Sherry makes everything so convenient. She comes over and takes care of everything the dogs need and they adore her! We work crazy schedules and there have been times when I've called Sherry to help because we both had to work late. We came home to happy, relaxed pups because Sherry had taken care of everything. Thanks for everything you do, Sherry. We couldn't rescue and maintain our busy schedules without you! ~ Jay & Heather Gibson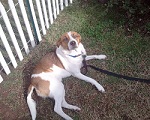 Chester

Sherry has provided so much more than a basic dog-walking service. She has given me the peace of mind that comes with knowing my dog Chester is receiving love, attention and exercise every afternoon. I don't feel rushed to get home after work to let him out, and Chester doesn't seem anxious. I love my dog dearly, but I simply can't be around at home for him all the time. With Parthenon PUPS, I can have a better work/social schedule, and Chester has the attention of someone who obviously loves dogs and is ensuring that his needs are met. My favorite thing about having Sherry as the walker/sitter is seeing her pictures and texts - she obviously has fun with her job! ~ Tamara Simpson
Lucy

Our dog Lucy is our pride and joy and we wouldn't entrust her happiness and well-being with just anyone! When there's not a trusted family member available to keep Lucy when we travel, then we're more than confident to have her stay with Sherry. ~ Angie Bell
View more Testimonials

Personal, Professional Quality at-home Pet Care

We will visit your critters once or multiple times per day according to their needs. During our visits we strive to keep them on the same routine they are used to. This includes feeding, exercise, playtime, treats, giving medications, and generous portions of TLC!

We also keep their area tidy, including cleaning up any "accidents" and scooping the litter box. Best of all, when you return, your pets are there to greet you - no waiting for the next business day!

Peace of Mind

This is the single most important service to our customers - providing peace of mind. While you are away, you can be confident that your pets are being loved and well-cared for. You can know they are happy and content in their own environment, where all the sights, sounds and smells are familiar. We can relieve the stress involved with going away, for you - and your pets!

Whether you are planning a trip out of town for business or vacation, working long hours, or just plain have a hectic schedule, WE CAN HELP take the load off!

Convenience

Come home to a happy, healthy, and stress-free pet! If you work long hours, or have to travel out of town, we can help take some of the stress out of caring for your pet. Whether it be with a mid-day potty and exercise break or giving your pet(s) a ride to/from the vet or groomer or tending to their daily needs while you're away, we love your pets like they are our own!
View our complete list of Services